The Crimson Center opened on December 13th, 1994 with a 70-61 victory over Jefferson County rival Edison Wildcats. Since that time Big Red has posted a 106-59 record in the friendly confines of 420 North 4th Street, with the 9-1 record of 1996-1997 leading the way.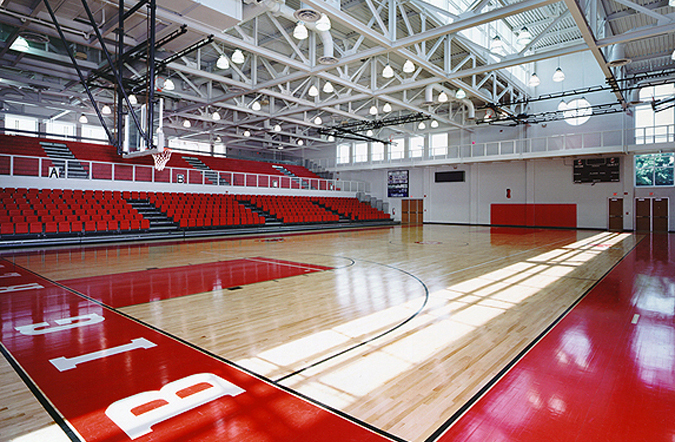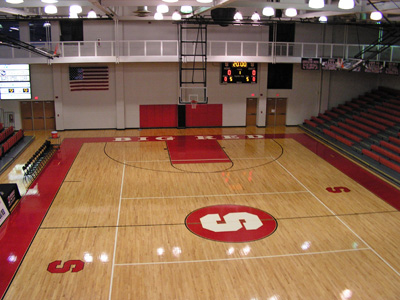 Crimson Center from the top level of the home side looking to the South of the buildings.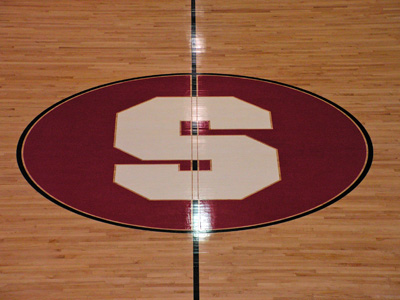 Center Court.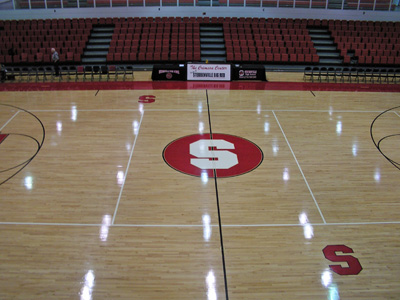 The Scorer's Table and Center Court from the visitor side.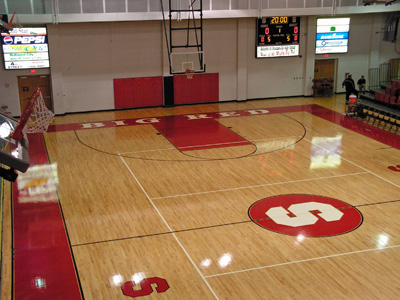 The Big Red home side from the southwest corner of the building.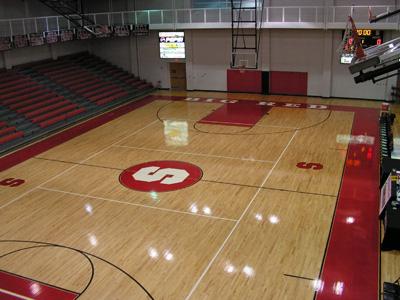 The visitor side from the southeast corner of the building.