Abe A. Bryan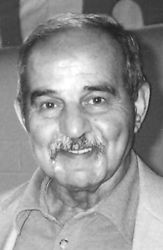 September 18, 1923-February 3rd, 2011
Big Red's Legendary Coach
What do you say about a coach that comes around once in a lifetime? Born on September 18th, 1923, in Steubenville's South End, Coach Bryan was one of 5 children. Coach graduated from Steubenville Catholic Central, and later enlisted in the United States Marine Corp. Coach served in Saipan and Iwo Jima, receiving two Purple Hearts and a Bronze Star.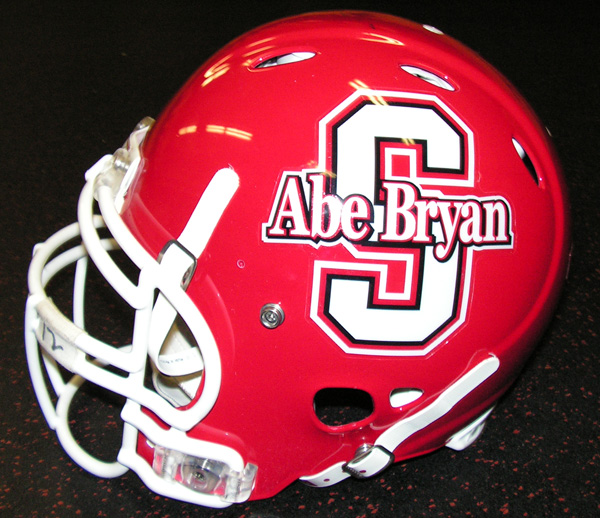 Shortly after his return to the states, Coach entered Miami University in Oxford, Ohio. During his college days Coach Bryan and Ara Paraseghian (Notre Dame Coach) became close friends through their interest in football. As roommates, they spent most of their free time talking football and football strategies. After graduating from Miami, and recieving his Masters Degree from The University of Pittsburgh, Coach began a career that would take him to Hall Of Fame status.
Beginning in 1951 as an assistant to Coach Ray Hoyman, Coach Bryan would spend the next 13 years preparing for his tenure as the Head Football Coach at Big Red. Coach and his wife Geraldine "Gerry" Oravec Bryan would be blessed with nine children: Becky, Abby, Charlie, Andy, Abe, Jamie, Jeri, Meri, and Robert; 10 grandchildren, and one great-grandchild.
In the spring of 1964, the Steubenville Board of Education made the decision that would change Big Red football forever, as they hired Coach as THE person to LEAD the Big Red Football Program. What a CHOICE...Winning 59 games in the next 9 seasons would only scratch the surface of how Coach put the BIG back in the Big Red. For the three years following, spanning 65 through 67, the Abe Bryan led Big Red would win 26 of 30 games, enter the All American Conference, and spend time in each of the 3 seasons as the #1 team in the state. Not in Division II, III, or IV, but the #1 team in the entire state of Ohio. On three different occasions, the Big Red would knock off the #1 team in the state, twice TURNING THE TRICK on Canton McKinley- How do you like that Coach Nehlen?!
Massillon, Canton McKinley, Warren Harding, Niles McKinley, and Alliance would each spend time on the schedule, and in 1970, each of the 5 schools would compete with Big Red as members of the nation's best high school football conference.
Before Coach retired in 1972, he spent time as the President of the Ohio High School Football Coaches Association, and during his tenure, the Ohio playoff system would come to fruition.
Honors have come to Coach Bryan over the years, but as he always told me, there is no honor better than leading young men to compete, and let me add, especially if they don the Red & Black.
In closing, the Big Red Football program will always hold a special place for special people, and no one is more special in the hearts of Big Red Football and Big Red Football Fans than Coach Abe Bryan.
We love you Coach, watch over us always, and may God Bless you always.
Your friend,
Reno