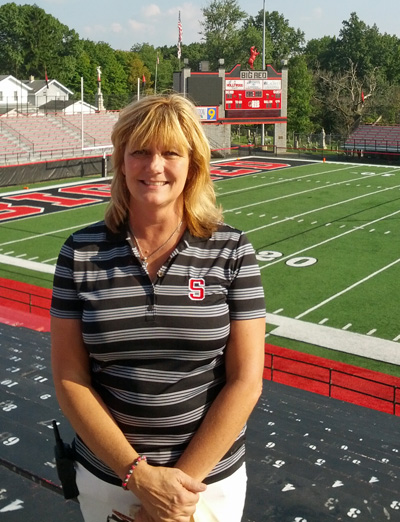 Athletic Director Lynn Meyer.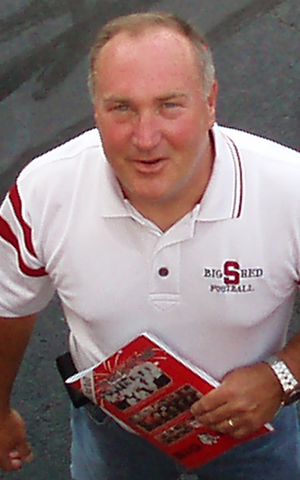 Building & Grounds Supervisor Mike Bauman.
Medical Staff includes: Tom Dunn, Sam Paterra,Head Trainer Bob Cornelius, and Ed Perlosky.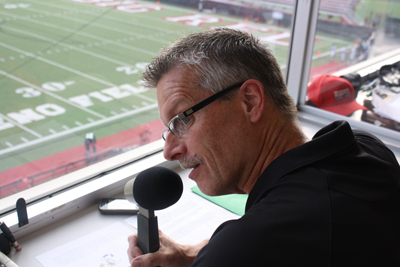 The Voice of the Big Red, Rick Andresen.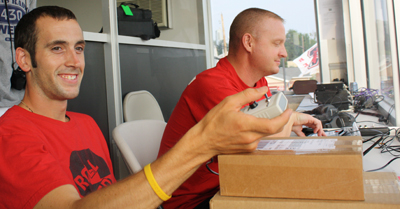 Clock operator Jared Robinson, and scoreboard operator David Ziarko.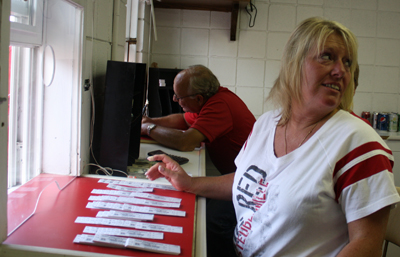 Big Red Ticket Manager Lynn Bentley.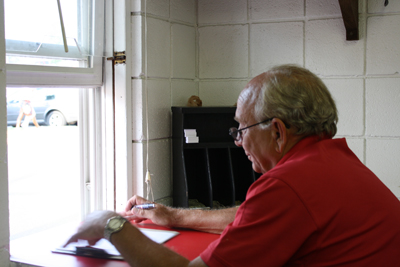 Mr. Standardi helping to sell tickets on game day.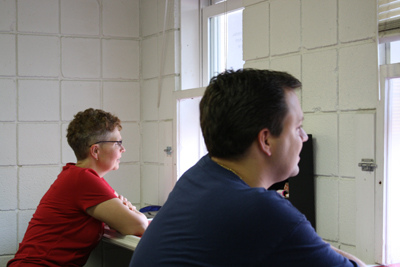 Ticket Office personnel.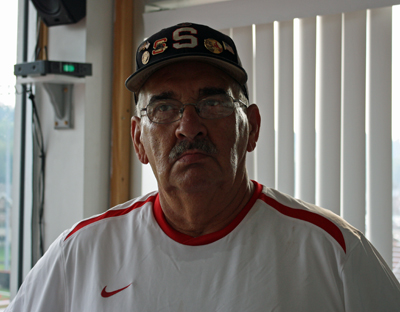 Hustling 8 member Clarance Whisman, Head Communications Technician.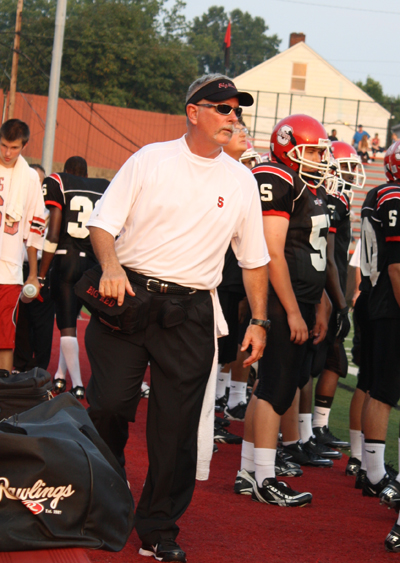 Head Equipment Manager Bob Fellows.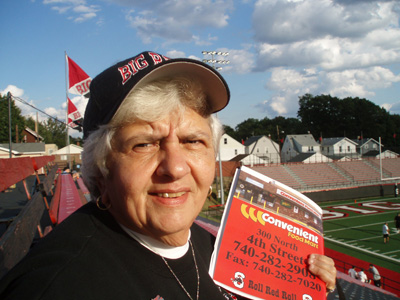 Ticket Office Asst. The Infamous Mary Elizabeth "Bun Bun" Reeves.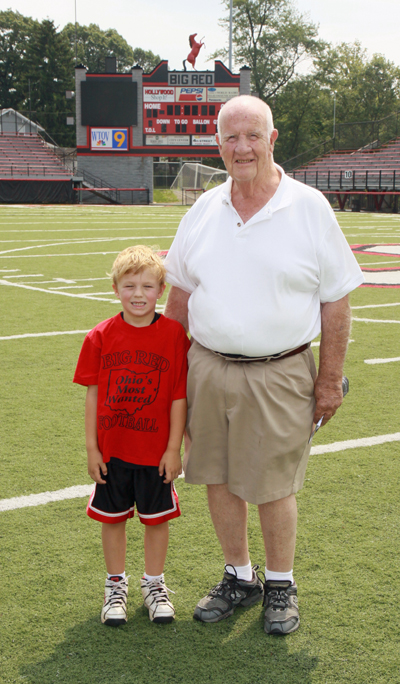 Head Video Coordinator James Blackburn and his grandson.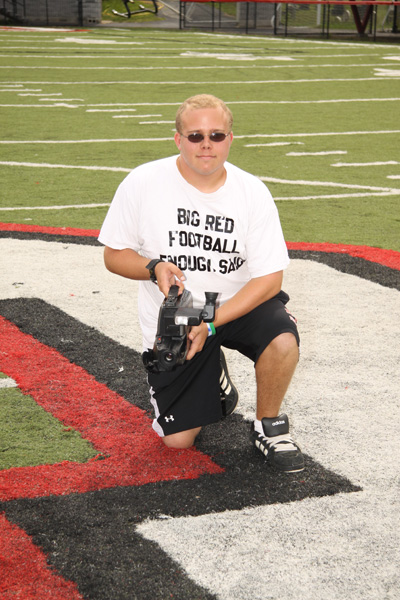 Student Cameraman Chris Canyock.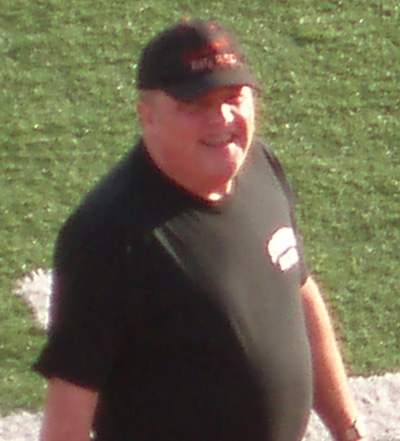 Electrician Dave Hibbits.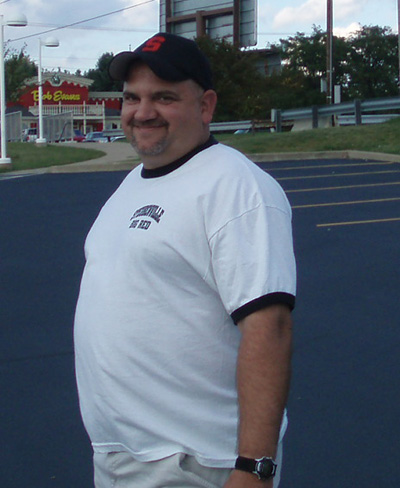 Parking lot Attendant Brian Bodo.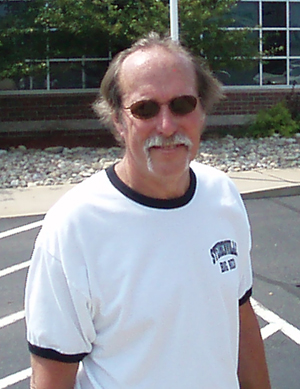 Parking lot Attendant Dave Livingston.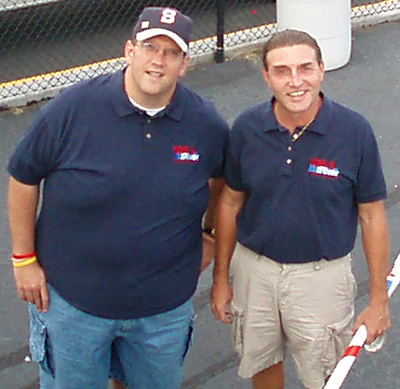 Big Red Flagship station announcing team Ross Ivkovich, color, and Joey Klepack, lead, of 106.3 The River.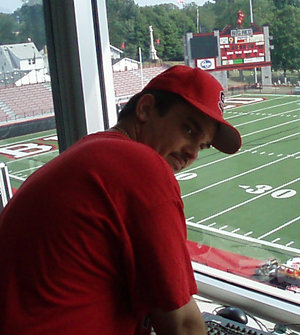 Big Red Jumbotron operator Dave Lewis.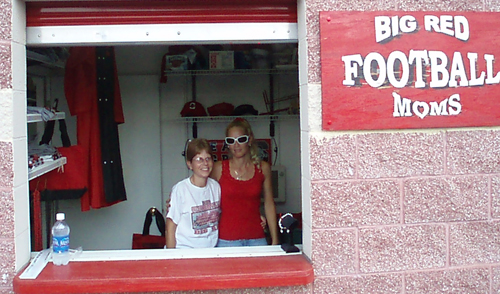 Big Red Football Mom's Donna Iachini and Robin Sanders operate the store during games.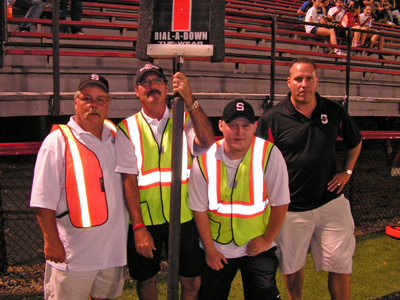 Big Red Chain-gang, Klink, Rick, Chuck, and Myron.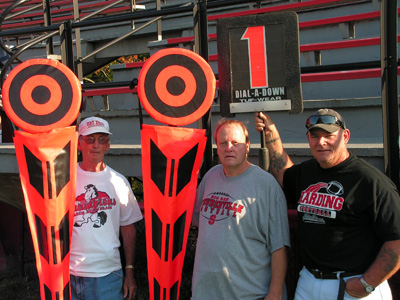 Harding Chain-gang.