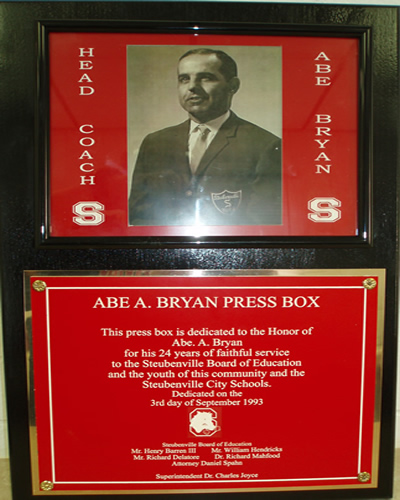 The Pressbox at Harding Stadium is dedicated to former Big Red great Coach Abe Bryan who led S.H.S. during the All American Conference Years of the 60's and early 70's.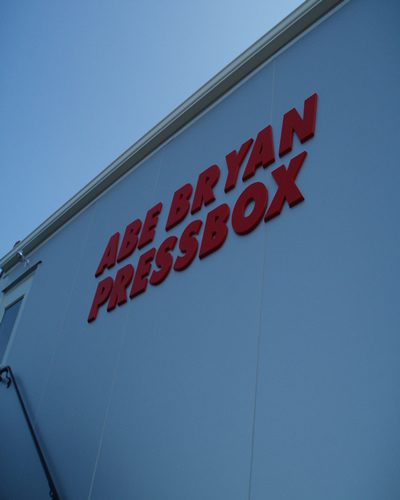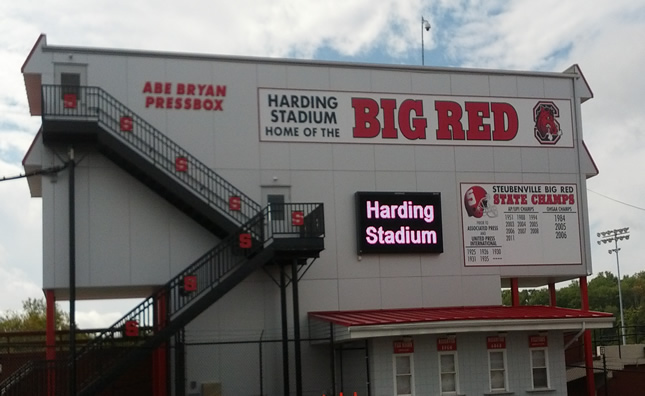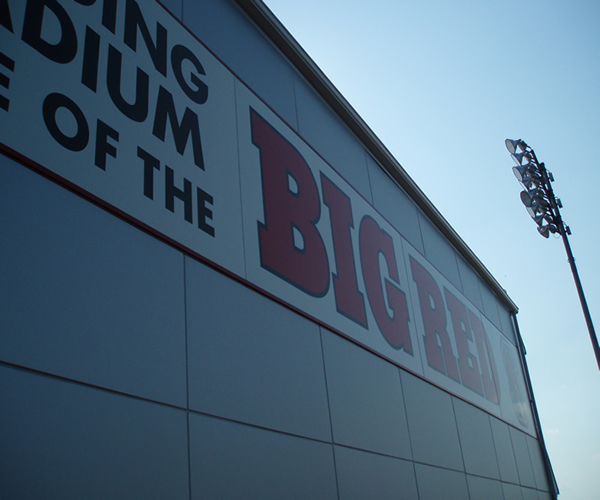 Home of the Big Red.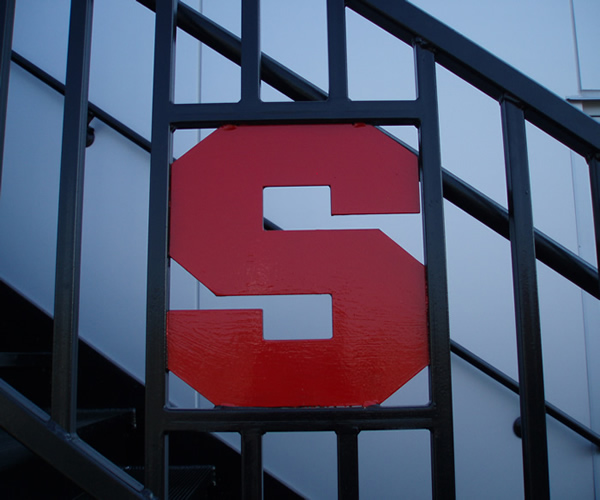 The wrought iron S leading up the pressbox steps.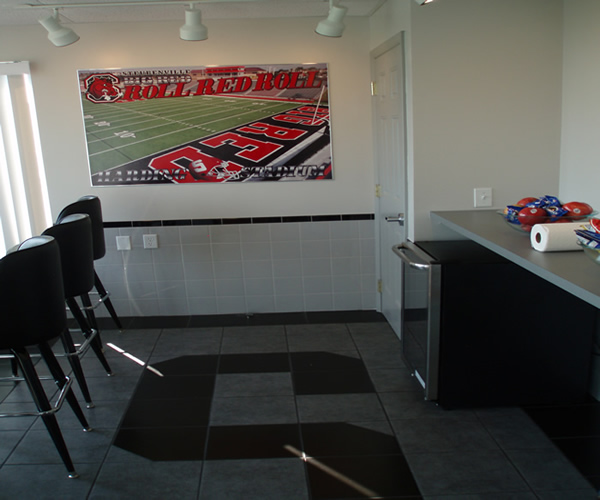 The VIP Room features a beverage center, leather chairs, flat screen televsion/video and seating for 8.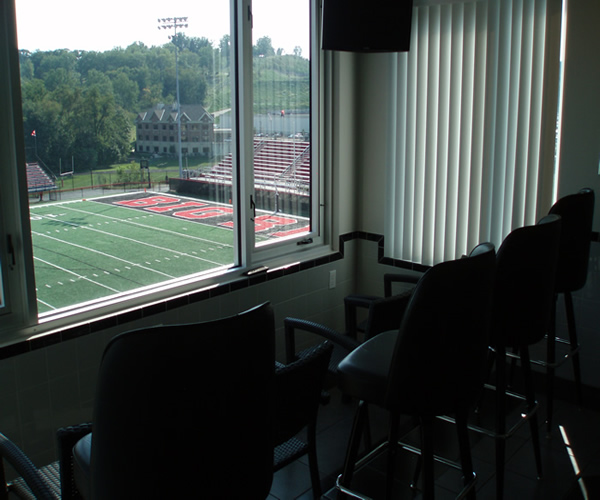 The front of the VIP Room.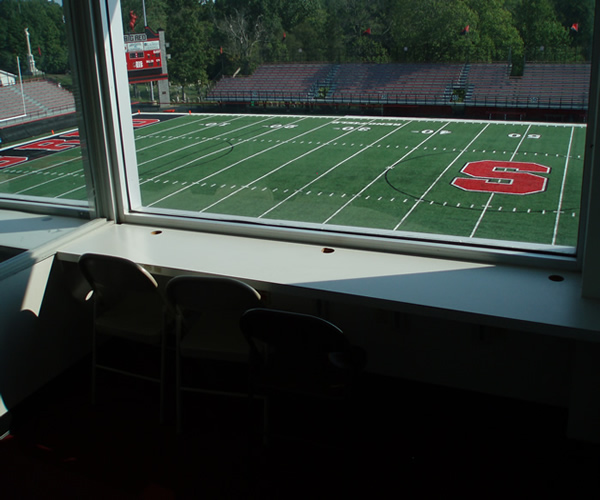 The radio booth for 106,3 The River.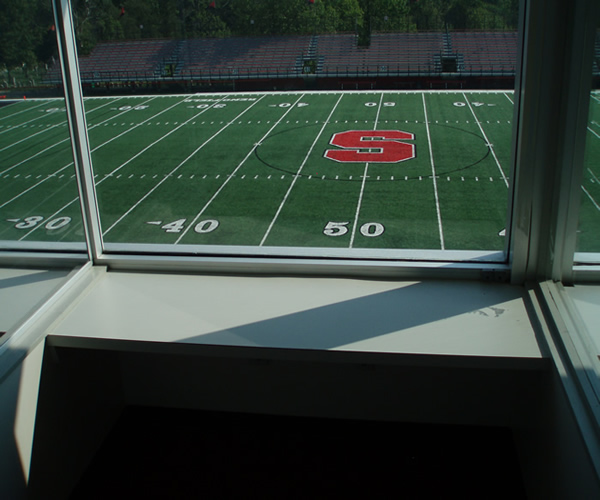 The Guest radio booth.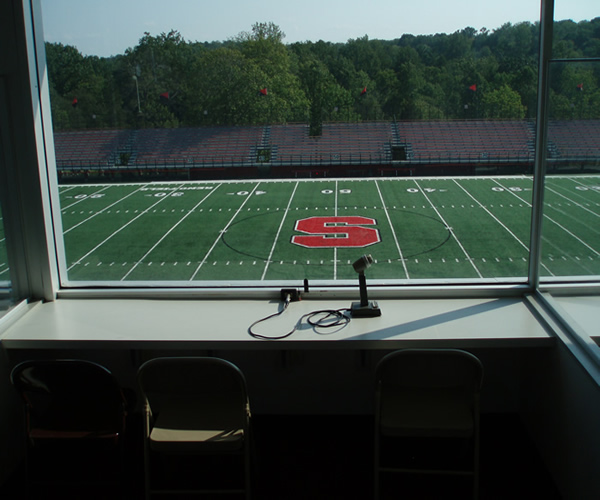 Public Address and Spotter's booth.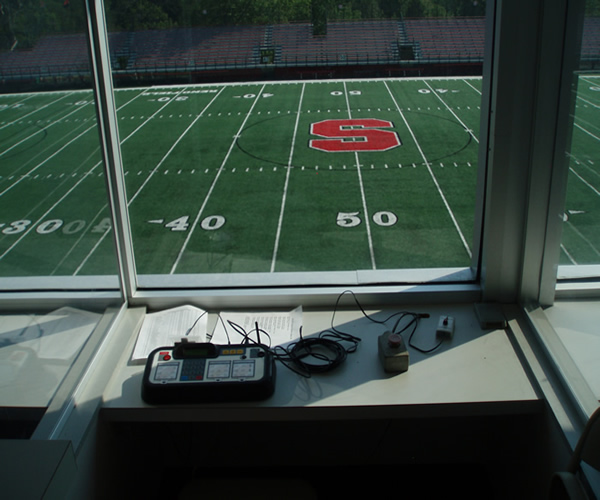 The Scoreboard and Clock Operator's booth.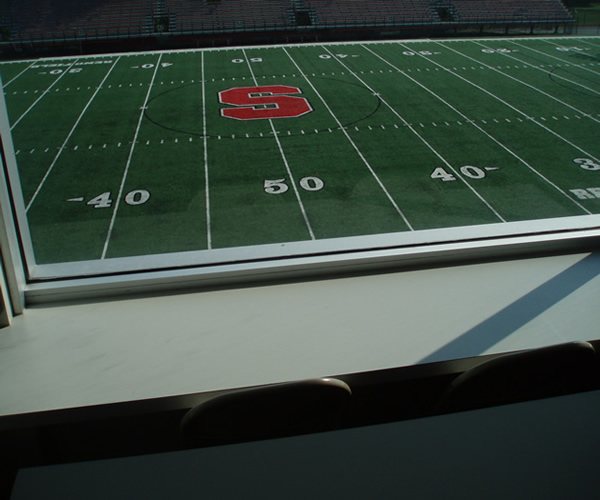 WTOV9's broadcasting booth.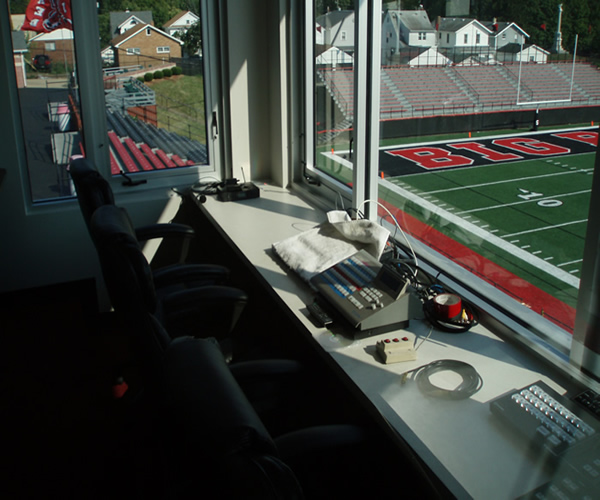 The Media Center Room.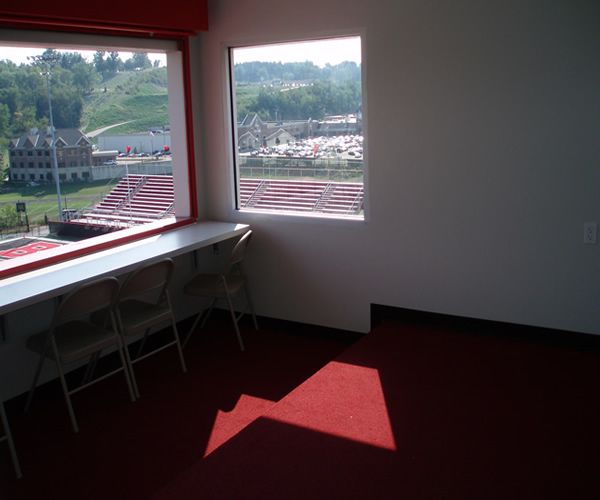 The Guest coaching box.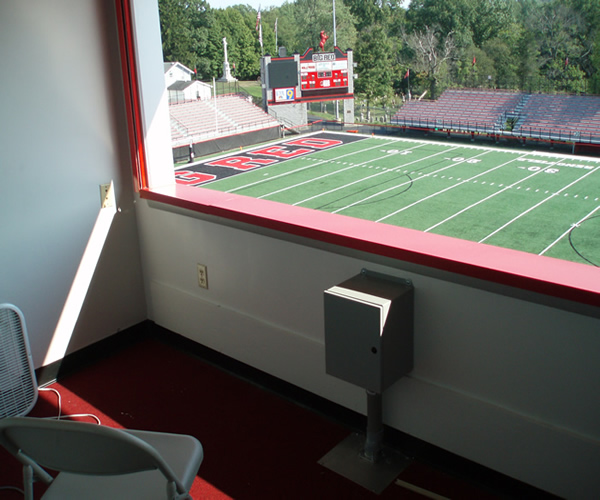 WVOV9's camera room.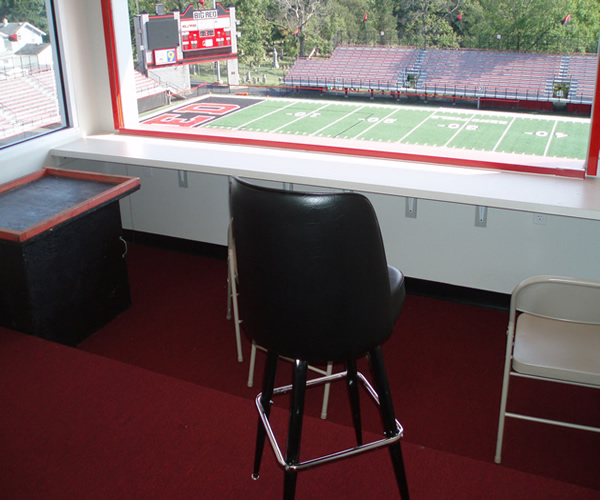 Big Red coaching box.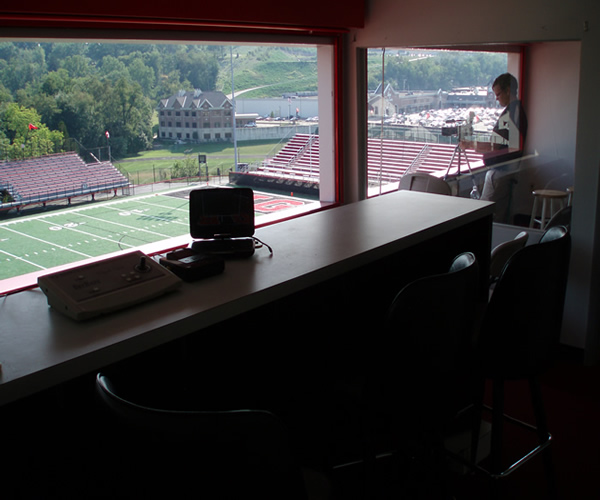 Big Red video rooms.