Vaccaro Field
Vaccaro Field was constructed in 1983 on the campus of the University of Steubenville. It has served as the home field for Steubenville Big Red since the 1994 season, and also hosts the Sectional and District OHSAA tournaments.
The field features a grass infield, warning track, an elevated pressbox, elevated home and visitor seating, step-down dugouts, bullpens for both teams down each line, a concession stand/restroom building with seating, and an inning by inning scoreboard, which was added in 1996.
The field measures 320 feet to left and right field, 380 feet to center, and 360 feet in the alleys.
~History~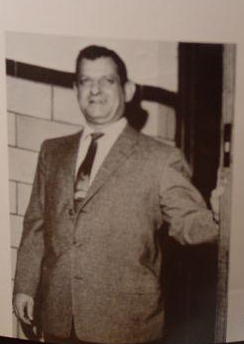 Construction on Vaccaro Field began in 1981, and was completed two years later, with a scoreboard added in 1996. Owned by Franciscan University of Steubenville, the Angelo "Ang" Vaccaro Baseball Field is the home field for Franciscan University, the American Legion Post 33 baseball team, Steubenville Big Red, and Steubenville Catholic Central.
The field measures 320 feet to left and right field, 380 feet to center, 360 feet in the alleys, and 8 feet in height. Vaccaro also boasts home and away bleachers, a concession stand, two bullpens, and lights.
In 1982 the baseball field was dedicated to Angelo Vaccaro who, with Tony Teramana, made the vision of a premiere baseball field accessible to the community a reality. Mr. Vaccaro served as principal of Steubenville High School and coached the American Legion team for almost 37 years, compiling a record of 1,084-252, including 31 district championships and 4 state titles.