Week Nine: Cardinal O'Hara Hawks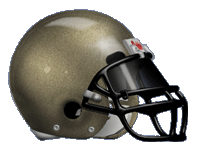 County, 39 O'Hara Rd, Tonawanda, NY 14150-xxxx, (716)695-2600

Home Stadium- O'Hara Stadium (500)
Division- 6 ( Boys)
Conference- Monsignor Martin Athletic Association
Region-NA
Last year- 1-7
Coach-Shaquille Dudley (1st year)
Notable Returners-
Offense- Pro I
Defense- 4-3
All-time record-
Playoff record-
State Champions- DNA
Website: O'Hara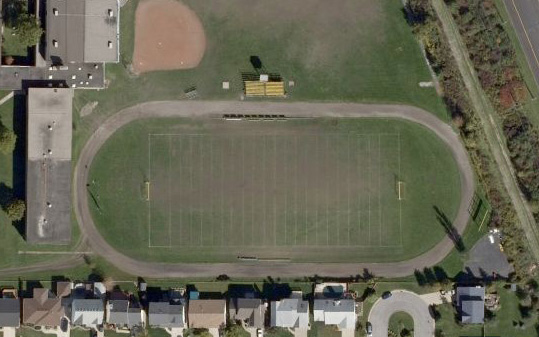 Series record-Big Red 8, O'Hara 0
2007- Big Red 19, O'Hara 14
2008- Big Red 34, O'Hara 14
2009- Big Red 34, O'Hara 26
2010- Big Red 36, O'Hara 0
2011- Big Red 39, O'Hara 0
2015- Big Red 49, O'Hara 8
2016- Big Red 35, O'Hara 14
2017- Big Red 48, O'Hara 16

Most significant Big Red win-2007's victory ended the Hawk's 26 game winning streak, which was the 2nd longest in New York and the 20th longest in the nation, and extended Big Red's to 40 straight. The victory also allowed Big Red to clinch a home field playoff game.

The Skinny: O'Hara has become a mainstay on the Big Red schedule and always have some athletes to contend with.
2017 Hawks' Schedule:
| 2-Week | Date | Opponent | Result | Site | Division | Points |
| --- | --- | --- | --- | --- | --- | --- |
| 1 | 8/28 | | - | - | - | - |
| 2 | 9/3 | Balt. Mt St. Joes Md. Gaels | 8-40 | H | 6 | - |
| 3 | 9/8 | Buff. St. Joes Ny. Marauders | 14-41 | A | 6 | - |
| 4 | 9/16 | | 13-28 | H | 6 | - |
| 5 | 9/23 | Open | - | - | - | - |
| 6 | 9/30 | | 14-35 | H | 6 | - |
| 7 | 10/6 | | 62-6 | A | 6 | 3.5 |
| 8 | 10/14 | St. Francis Ny. Red Raiders | 0-31 | H | 6 | - |
| 9 | 10/20 | BIG RED | 16-48 | A | 4 | 3.5 |
| 10 | 10/28 | St. Mary's Ny. Lancers | 6-0 | H | 6 | 3.5 |
| 11 | 11/3 | Bishop Timon Ny.Tigers | 62-6 | N | 6 | - |
| 12 | 11/10 | Canisius Ny. Crusaders | 16-55 | N | 6 | - |
| - | - | - | - | - | 1st Level:3.5 | 2nd Level: 7 |